The highly anticipated performance of Beethoven's majestic Symphony No. 9 is one of the most remarkable masterpieces that rejoices in the autonomy and conquest of the spirit over difficulty.  
Aha! With Alastair: Pann, Bates, and Beethoven Symphony No. 9
Program
Carter Pann
Slalom
Mason Bates
Ode
– INTERMISSION –
Beethoven
Symphony No.9
Program Notes
"Slalom"
CARTER PANN
Born: February 21, 1972 
AT A GLANCE
Composed: 1999
Duration: 10 minutes
The Story
"Slalom" was originally written for orchestra in 1998-99 as a scherzo perpetuo. It was to be a chance to flex my orchestration muscle to a degree I had not yet reached. In 2001, conductor John Lynch was seeking to commission a new work for wind symphony, and we agreed that "Slalom" could make an attractive addition to the repertoire. Arranging the piece for wind symphony has proven my most astute compositional act to date.
"Slalom" is a taste of the thrill of downhill skiing. The work is performed at a severe tempo throughout, showcasing the orchestra's volatility and endurance. The idea for a piece like this came directly out of a wonderful discovery I made several years ago at Steamboat Springs, Colorado, when I embarked on the mountain-base gondola with a cassette player and headphones. At the time I was treating myself to large doses of Shostakovich's Tenth Symphony and Rachmaninoff's Symphonic Dances. The exhilaration of barreling down the Rockies with such music pumping into my ears was overwhelming. After a few years of skiing with some of the greatest repertoire, it occurred to me that I could customize the experience.
The work is presented as a collection of scenes and events one might come by on the slopes. The score is peppered with phrase-headings for the different sections such as "First Run," "Open Meadow," "Champagne Powder", "Straight Down," "TUCK," and "On One Ski, Gyrating" among others. In this way "Slalom" shares its programmatic feature with that of Richard Strauss' Alpine Symphony. The similarities end there, however, for "Slalom" lasts ten minutes…precisely the amount of time I need to get from Storm Peak (the peak of Mt. Werner, Steamboat Springs) to the mountain base, skiing full throttle.
– Program Note by composer
"Ode"
MASON BATES
Born: January 23, 1977,
Philadelphia, PA
AT A GLANCE
Composed: 2001
Duration: 11 minutes
The Story
Beethoven's Ninth Symphony is one of the rare works of the repertoire that has attained, in addition to its vaulted musical status, a cultural and even political significance. The exalted setting of Friedrich Schiller's "Ode to Joy" forever associated the work with a hope for peace and brotherhood, but this hope was ultimately frustrated by the events of the twentieth-century.  With an eye to events past and present, whether such a hope can ever be fulfilled.
The piece begins as if in a dream, with fragments of the "Ode to Joy" floating over illusory harmonies in the orchestra, and soon focuses on the most characteristic fragment – the Ode's first three notes. This motif drives the transformation that follows – from a hopeful world of lyricism into a menacing, destructive fanfare of war. Along the way, we get a glimpse of the martial music of the Ninth's last movement, which begins harmlessly but soon spins out of control. In the aftermath of the ensuing explosion – which, like weapons of mass destruction, leaves very little standing – a pulsating harmonic world floats downwards. It is the harmonies of the work's beginning, but in reverse, finally ending with the opening chord – an open fifth. Having begun with the theme that ends Beethoven's symphony, the work ends with his beginning: an uncertain world of harmonic ambiguity, articulated by a trembling in the strings – as we wait for something to happen.
– Program Note by composer
Symphony No. 9
in D minor, Opus 125
LUDWIG VAN BEETHOVEN
Born: December 17, 1770 (Baptismal record), Bonn, (now Germany)
Died: March 26, 1827, Vienna
AT A GLANCE
Composed: 1822-24
Duration: 70 minutes
Premiered: May 7, 1824 at the Theater am Kämpnertor and conducted by Beethoven himself.
The Story
The Ninth Symphony of Ludwig van Beethoven claims a special place in the history of the symphony and in Beethoven's growth as artist and public figure. Its performance can never be an ordinary event.
Since 1812, Beethoven's life had been in a continuous state of crisis and he had written little. By 1820 he began to "set about," as Beethoven biographer Maynard Solomon puts it, "reconstructing his life and completing his life's work." At first the process was slow. But by 1822, he was again working in a rage of energy. As part of this regeneration, the various projects and ideas connected with the Ninth Symphony began to sort themselves out. The first movement was ready early in 1823; by February 1824, the score was finished.
The first performance was given on May 7, 1824, in Vienna. The deaf composer stood on the stage beating time and turning the leaves of his score, but the real conducting was done by Michael Umlauf. At the end, Beethoven was still hunched over the pages of music, and contralto soloist Caroline Unger gently turned his head around so that he might see the applause he could not hear.
The Ninth Symphony traces a path from darkness to light, and of this process and of the struggle for clarification, the famous opening offers a microcosmic view. This crescendo is achieved by more than an increase in volume. Rhythm and harmonic tension also play their part. We hear at first just two notes, A and E. At a certain point in the crescendo, the E's drop away, to be instantly replaced by D's in bassoon and horns, the new note sounding in fact strangely dissonant against the prevailing A's. The D turns out to be the "answer" on which the whole orchestra agrees in the great fortissimo summit of that first crescendo, but the tense anticipation of that note is a personal, marvelous, and utterly characteristic touch.
The scherzo is a huge structure, as obsessive in its driving and exuberant play with few ideas as the first movement was generous in its richness of material. The trio carries a certain sense of hymnal or communal music about it. It reaches forward toward the world of the Ode, "To Joy."
Two bars of upbeat – clarinets, bassoons, middle and lower strings – ease us into the Adagio. Beethoven at first alternates two themes of contrasting gait, key, and temperature, varying each, soon dropping the second, but enveloping the first in ever more fanciful decoration. The effect is one of exaltation and, at the end, profound peace.
The most horrendous noise Beethoven could devise shatters that peace, and now an extraordinary drama is played before us. In the gestures of operatic recitative, cellos and basses protest. Quotations of music from the first, second, and third movements vividly dramatize the idea of search. When, after three tries and three rejections, the woodwinds propose something new, the cellos and basses, with some cheering along by winds and drums, lose no time in expressing their enthusiasm. Those hectoring strings change their tone. The orchestra rounds off their recitative with a firm cadence, and without a second's pause for breath one of the world's great songs begins.
Beethoven spreads before us in a series of simple and compelling variations, interrupted by a return of the horrendous fanfare that began the movement. What earlier was matter for our imaginations to work on is now made explicit. The recitative is sung now, to words that Beethoven himself invented as preface to Friedrich Schiller's "Ode."
Schiller had been dead eighteen years when Beethoven set "An die Freude." Schiller did not think much of the poem, which is an enthusiastic drinking song. Perhaps Beethoven saw through it, perhaps he read into it what he needed. What is sure is that he transformed it. And once the words are there, they, and of course even more Beethoven's transcendent responses to them, sweep us along "Happily, like His planets flying along their magnificent heavenly orbits…as a hero runs to victory."
Deborah Mayer, Soprano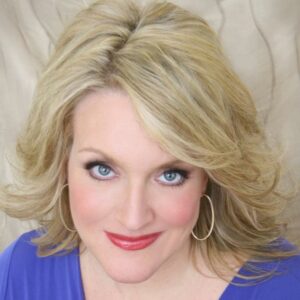 About Deborah Mayer
Deborah Mayer's interpretation of the demanding soprano roles of Wagner, Verdi,and Mozart have received critical acclaim in several of the world's leading opera houses.
She made her Metropolitan Opera debut as Gerhilde in Die Walküre inRobert LePage's  new landmark production of The Ring Cycle conducted by Fabio Luisi, which also marked her Metropolitan Opera Radio Broadcast debut. She also recently debuted as Gerhilde with the Boston Symphony Orchestra in Act III of  Die Walküre  at  the Tanglewood Music Festival, featuring Byrn Terfel as Wotan. With the Toledo Symphony Ms. Mayer sang "Brünnhilde's Immolation Scene" from Götterdämmerung, as well as the role of Brünnhilde in Siegfried.
Ms. Mayer's Paris debut was at the Théâtre du Châtelet as Ada in Richard Wagner's first opera Die Feen, led by Marc Minkowski and acclaimed stage director Emilio Sagi. The Wiener Zeitung hailed her performance as a "magical, then dramatic Ada" while the Frankfurter Rundschau extolled her "focused beguiling Ada". The role of Ada in Die Feen represents Ms. Mayer's foray into Wagnerian repertory with the Mainfranken Theater Würzburg in celebration of the theater's 200th Anniversary. Among the distinguished guests in attendance at the gala premiere of Wagner's first and rarely performed opera was the composer's grandson, Wolfgang Wagner.  Of her performance, the Frankfurter Neue Presse exclaimed, "Hochdramatische, Deborah Mayer (Ada) portrayed the Wagnerian role to its fullest. A real Wagnerian!"
Highlights of recent seasons  include the title role in Aida, and Madame Lidoine in Poulenc's Dialogues of the Carmelites  with the Eugene Opera,  Donna Anna in Don Giovanni at the Landestheater Salzburg, and Elettra in Idomeneo  with the Mainfranken Theater as part of the Mozart Festival. While at the Mainfranken Theater Würzburg, she has bowed as Abigaille in Nabucco, Donna Anna in Don Giovanni, and Martha Marnis in Limonen aus Sizilien by Manfred Trojahn in a new version of the work, directed by the composer. Ms. Mayer has sung  the role of Leonora in Il Trovatore with the Baltimore Opera, conducted by Christian Badea and opposite tenor Chris Merritt, and Leonora in IlTrovatore with the Syracuse Opera, the title role in Aida at Opera Roanoke and  the title role in Tosca with the Opera Theater of  Connecticut.  Honored as a winner in the Palm Beach Opera Awards, her professional debut came in La Traviata with Palm Beach Opera, conducted Maestro Anton Guadagno, and directed by Tito Cappobianco.
Ms. Mayer's European debut was in Verdi's Messa di Requiem with the Philharmonia Orchestra London at the Chichester Festival.  She was also the soprano soloist in the Verdi's Messa di Requiem in Würzburg, Germany and  in Beethoven's 9th Symphony with the Würzburg Philharmonic Orchestra under the guidance of Daniel Klajner for a concert commemorating the 60th Anniversary of the end of World War II. She has reprised Beethoven's 9th Symphony at the Astoria Music Festival, and with the South Bend Symphony, and was the soprano soloist in Mendelsohn's Elijah opposite baritone, Nathan Gunn.  Other  performances include Wagner's Wesendonck Lieder at the Astoria Music Festival, as well as in Seoul, Korea with the Daejeon Philharmonic at the Seoul Arts Center for a concert that was telecast nationally with additional performances in Daejeon.
An accomplished recitalist, she was invited by the Richard Wagner Society of Bayreuth to present a recital in Bayreuth. Germany. She holds the distinction of being the first American awarded a stipendium by this prestigious organization. Ms. Mayer also sang Richard Wagner's Wesendonck Lieder  in recital for the Richard Wagner Society of Chicago. As a recipient of the American Wagner Association  prize in the Liederkranz  Competition in 2010, she performed in recital at Carnegie Hall  (Weill Hall) . She received her Bachelor of Music, and Master of Music degrees from Indiana University where she studied with world-renowned soprano Virginia Zeani, and her husband, the legendary basso Nicola Rossi-Lemeni.
Ms. Mayer can be heard singing excerpts from Cavalleria Rusticana  in the 2016 film Through the Looking Glass, available on Netflix.
Emma Sorenson, Mezzo-Soprano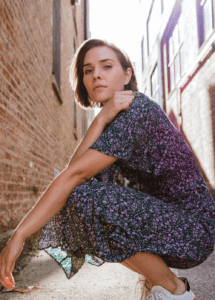 About Emma Sorenson 
Lyric mezzo soprano, Emma Sorenson, is currently based in Chicago. Ms. Sorenson was a recent semifinalist in the Lotte Lenya competition hosted by the Kurt Weill Instituted. She also won first place in the Kansas City District Metropolitan Opera Auditions. In the 2019/2020 season, Ms. Sorenson will be featured in her first season as a Chorister at the Lyric Opera of Chicago, associate member of the Chicago Symphony Chorus, ensemble at Chicago Opera Theater and will be reprising her role in the ensemble quartet and understudy for Old Lady in The Knight's Orchestra's production of Bernstein's Candide at the Ravinia Music Festival.
In previous Chicago seasons, Emma sang the role of Stasi in her debut with Chicago Folk's Operetta in their production of The Csardas Princess, covered the role of Laura in Chicago Opera Theater's production of Tchaikovsky's Iolantha, played Jill All Alone in the Gilbert & Sullivan Company of Chicago's Merrie England, and Isabelle Eberhardt in Chicago Fringe Opera's critically acclaimed production of Missy Mazzoli's Song from the Uproar: the Lives and Deaths of Isabelle Eberhardt. Critics praised Emma as a "striking and graceful presence, [she] sang with an attractive, flexible voice and brought strong dramatic engagement throughout, from Isabelle's joy at discovering Islam, to her pain and anger at a lover's betrayal, and solace and resignation at her death."
Ms. Sorenson recently returned to Boston Lyric Opera to perform the role of "Girl" & ensemble work in their critically acclaimed production of The Handmaid's Tale, which Margaret Attwood attended. Ms. Sorenson is a graduate of the Boston Lyric Opera's Emerging Artist program. She debuted with the company as a featured artist in their Art in Bloom series at the Museum of Fine Arts in Boston, and has since appeared as Frou Frou in their production of The Merry Widow and Bridesmaid in Le Nozze di Figaro.  While in Boston, she has also performed several mainstage roles with The Boston Conservatory including the role of Lucretia in The Rape of Lucretia by Benjamin Britten, Dritte Dame in Mozart's Die Zauberflöte, Zulma (and Isabella cover) in Rossini's L'italiana in Algeri, and most recently Baba the Turk in The Rake's Progress by Igor Stravinsky. Previously, Ms. Sorenson was engaged as a returning Apprentice Artist with Des Moines Metro Opera where she sang the role of Javotte in Massenet's Manon. Last season she was featured in the part of a Flower in La Hija de Rappaccini by Catan.
Ms. Sorenson is the winner of the 2019, and the recipient of the 2016 Encouragement Award at the Metropolitan Opera National Council auditions in the St Louis district, and previously won the Ileana Ingraham Encouragement Award at the auditions in the Kansas City district. Ms. Sorenson also won first place for the second consecutive year in her age group in the tri-state Midwest National Association of Teachers of Singing competition and is the two-time recipient of the James Moroney Nigh Opera Scholarship. Emma graduated with a Master of Music performance degree from The Boston Conservatory under the tutelage of Dr. Rebecca Folsom.
Emanuel-Cristian Caraman, Tenor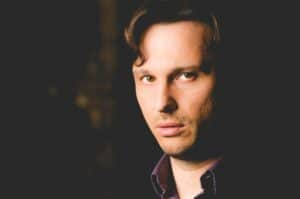 About Emanuel-Cristian Caraman 
Throughout his career Romanian tenor and recording artist, Emanuel-Cristian Caraman has appeared with opera companies, symphony orchestras and on the recital stage in Europe, South America and North America. Mr. Caraman has performed with Los Angeles Opera, George Enescu International Music Festival in Bucharest, Miami Lyric Opera, Die Deutsche Kammerphilarmonie in Bremen, CBA Symphony in Chicago, Düsseldorf Lyric Opera, South Bend Lyric Opera, Union Avenue Opera in St. Louis, Opera in the Heights in Houston, Münchens Kleinstes Opernhaus, Munich New England Chamber Orchestra, South Bend Symphony Orchestra and New Philharmonic Orchestra.  
Mr. Caraman has performed on the stages of many prestigious concert halls including Carnegie Hall in New York, Ateneul Român in Bucharest, and Wiener Konzerthaus in Vienna. 
Operatic highlights include Duke of Mantua in Rigoletto, Edgardo in Lucia di Lammermoor, Pinkerton in Madama Butterfly, Nemorino in L'elisir d'amore, Rodolfo in La Boheme, Alfredo in La Traviata, Don José in Carmen, Fritz in L'Amico Fritz, Riccardo in Un Ballo in Maschera, Ernesto in Don Pasquale, Don Ottavio in Don Giovanni, Ferrando in Cosi fan tutte, Tamino in Die Zauberflote, Eisenstein in Die Fledermaus and Alfred in Die Fledermaus.  
As a distinguished concert performer Mr. Caraman has performed the tenor solos in Rossini's Stabat Mater, Beethoven's 9th Symphony, Mozart's Great Mass in C Minor, Mozart's Requiem, Bach's B Minor Mass, Bach's Magnificat, Ramirez's Misa Criolla, Handel's Messiah, Haydn's Creation, Haydn's Stabat Mater, Brukner's Te Deum and Stravinsky's Pulcinella.  
In 2014 Mr. Caraman recorded Spanish composer Jorge Muñiz' vocal catalog written for tenor, cello and piano. For this project, 
Mr. Muñiz composed a new song cycle specifically for Mr. Caraman's voice entitled Shakespeare's Love. In August 2018, Afinat Records, released the album, with the title Cantos del Emigrante.  
Lawrence Budmen of South Florida Classical Review: "In the title role, Emanuel-Cristian Caraman displayed a well-schooled lyric tenor that scaled the opera's peaks impressively. He brought passionate lyricism to Fritz's melodic outbursts. His aria of despair at losing his beloved Suzel was imbued with real vocal drama, Emanuel-Cristian Caraman's high notes ringing through the house."  
In 2017, Mr. Caraman was the recipient of the Michiana 40 under 40 recognition award, conferred by South Bend Regional Chamber of Commerce.
In May of 2018, Mr. Caraman, received the American Prize Oratorio Award, for an outstanding vocal symphonic artist.  
As of 2016, Mr. Caraman is the general and artistic director of South Bend Lyric Opera in South Bend Indiana. 
Mr. Caraman received his doctorate in music from National Music University in Bucharest, under Professor Doctor Grigore Constantinescu, with the thesis, American Vocal Music of the 20th Century. As of 2018, Mr. Caraman is the Visiting Assistant Professor of Music in Voice at Indiana University at South Bend. 
Bill McMurray, Bass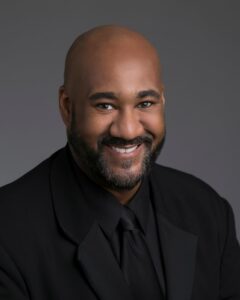 About Bill McMurray 
With more than forty operatic roles to his credit, baritone Bill McMurray has been described as "a baritone with warm, rich tones and superb stage presence" by the Durham Herald Sun. Such roles include "Figaro" in Il Baribiere di Sivigila, "Count Almaviva" in Le nozze di Figaro and "Escamillo" in Carmen. Walter Marini of the New Buffalo Times is quoted as saying his portrayal of "Marcello" in Puccini's La Boheme as "a powerful actor who brings great elegance to the role. His singing is as fine as anything being heard in major opera houses today." 
Recent engagements include his debut with Opera San Antonio as "Marullo" in Rigoletto, "Ibn Hakia" in Tchaikovsky's opera Iolanta, "The Father" in the Midwest premiere of Stefan Weisman's opera The Scarlet Ibis, both with Chicago Opera Theater, and as the Narrator in The Snowman with the Illinois Philharmonic Orchestra. 
For the 22-23 season Bill sings the bass solos in Handel's Messiah with both the Illinois Philharmonic Orchestra and the Harris Theater for Music and Dance, "Raphael/Adam" in Haydn's Creation, as well as the baritone soloist in a Porgy and Bess concert with IPO, the Mozart Requiem with the Chicago Bar Association and Beethoven's Ninth Symphony in his debut with South Bend Symphony Orchestra. He will also be returning to Chicago Opera Theater to perform the role of "Mr Gedge, the Vicar" in their production of Albert Herring. 
Bill has also performed the roles of "King Overall" in the Chicago premiere of Der Kaiser von Atlantis at the Jay Pritzker Pavilion, "Germont" in Verdi's La Traviata with Harbor County Opera, "Mr Greatorex" with Chicago Opera Theater in the world premiere opera Elizabeth Cree, a return to Summer Garden Opera in Virginia to reprise his signature role of "Figaro" in Il Barbiere di Siviglia and the lead role of "Prospero" in Lee Hoiby's The Tempest. He has sung with noted companies like Florida Grand Opera, Opera North, Knoxville Opera, Skylight Music Theater,The Opera Company of NC, Mobile Opera, Opera Carolina, Central City Opera and Opera on the James. Mr. McMurray has also performed several times with the Lyric Opera of Chicago's "Opera in the Neighborhoods" and "Meet the Artist" outreach programs. 
Equally successful on the concert stage, Bill has sung solos in sacred works such as Handel's Messiah, which he recorded on CD, Mozart's Mass in C Minor and Mendelssohn's Elijah. He has also been the featured soloist in Vaughan Williams' Five Mystical Songs, Aaron Copland's Old American Songs and the Faure Requiem. He was the baritone soloist in Michael Tippett's oratorio A Child of Our Time, conducted by Barbara Schubert with the University of Chicago Symphony Orchestra. Other solo orchestral appearances include the New Philharmonic Orchestra, Elmhurst Orchestra and Choral Society, Chicago Symphony Orchestra, Skokie Valley Symphony, Elgin Symphony, Chicago Civic Orchestra and Waukegan Symphony. Mr McMurray was also a featured soloist in Florence and Rome, Italy with the combined choirs of St John Cantius Church and St Joseph College as a result of an invitation to sing at the Vatican. In the summer of 2017 at the Ravinia Festival he was the bass soloist in the final movement of Haydn's Creation, conducted by former Metropolitan Opera Music Director, James Levine. He is a previous first place winner of the National Association Teachers of Singing competition and was one of eight singers selected to the Winners Circle of The Classical Music Vocal Competition, which was held in Chicago. In 2021 Bill received a Grammy award as a member of the Chicago Symphony Chorus for their work on the recording of Shostakovich's Symphony No. 13, Babi Yar. 
Notre Dame Chorale

About the Notre Dame Chorale 
The Chorale is the official concert choir of the University of Notre Dame. A mixed ensemble of 70 voices specializing in choral works from the Renaissance to the present, it performs a concert on campus each fall (late October/early November) and each spring (late March/April) in the Leighton Concert Hall of the Marie P. DeBartolo Performing Arts. In addition, the Chorale performs Handel's Messiah with the Festival Baroque Orchestra in the Leighton Concert Hall the first weekend of December. The Chorale often joins forces with the Notre Dame Glee Club and the Saint Mary's Women's Choir to perform the great choral works with orchestra with the South Bend Symphony Orchestra in the Morris Performing Arts Center in downtown South Bend.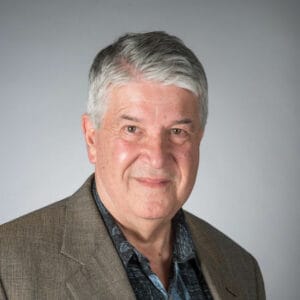 About Director Alexander Blachly
Alexander Blachly, the 1992 recipient of the Noah Greenberg Award given by the American Musicological Society to stimulate historically aware performances and the study of historical performing practices, has been active in Early Music as both performer and scholar for the past 45 years. He earned his post-graduate degrees in musicology from Columbia University. He is the founder-director of the internationally acclaimed vocal ensemble Pomerium, which is recording an on-going series of compact discs of a cappella Renaissance music. These recordings have appeared on the Old Hall, Glissando, Deutsche Grammophon/Archiv, Dorian, Classic Masters, and Nonesuch labels. Prior to assuming the post of Director of Choral Music at the University of Notre Dame in 1993, Mr. Blachly taught early music and directed collegia musica at Columbia University, Sarah Lawrence College, New York University, Rutgers University, and the University of Pennsylvania, where for eight years he directed the a cappella ensemble Ancient Voices. Mr. Blachly directs the University of Notre Dame Chorale and Festival Baroque Orchestra and the Schola Musicorum (chant choir) of Notre Dame; has taught Music History I (Medieval & Renaissance), Music History III (Haydn to Debussy), Early Music Performance Practice, Renaissance Notation, Freshman Fine Arts University Seminar, Core, MUS 122/222 (Mozart, Beethoven, Schubert, Wagner, Brahms), MUS 50101 (Vocal Sacred Music I: Gregorian Chant), MUS 50102 (Sacred Polyphony of the Renaissance), and MSM 60109 (Renaissance polyphony). For eleven years he hosted a three-hour classical-music radio show each Wednesday morning on the University's classical-music radio station, WSND 88.9 FM.
South Bend Chamber Singers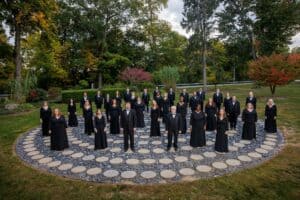 About the South Bend Chamber Singers 
The South Bend Chamber Singers, an ensemble-in-residence at Saint Mary's College, is in its 28th season. Over the past 20-plus years the Singers have presented major choral-orchestral works such as Handel's Messiah, Bach's Magnificat, B Minor Mass, and St. John Passion; Mendelssohn's Elijah, Vivaldi's Gloria, Haydn's Lord Nelson Mass, Brahms' Requiem and Orff's Carmina Burana. Yet, the ensemble concentrates primarily on works by living composers and regularly commissions new works and unusual and complex arrangements. 
The Singers have commissioned new choral works from composers Stephen Paulus, Jan Bach, William Hawley, Steven Sametz, Libby Larsen, Gregg Smith, Carey Boyce, Frank Ferko, Dan Locklair, Carol Barnett, Paul Carey, Zae Munn, Robert Harris, J. David Moore, and many others, most of which have been published and continue to be performed by choirs throughout the world. Other concerts have featured music from the United States, Canada, South America, Europe, Africa, India, Korea, and even Mongolia. 
The choir has joined with numerous other chamber and instrumental ensembles including the South Bend Symphony Orchestra, the Chicago Chamber Orchestra, and Germany's Chamber Orchestra of the Rhine; the Chester, Cavani, and Avalon String Quartets; the Northern Illinois University Steel Band, and South Bend's own Kennedy's Kitchen. 
The Chamber Singers were selected to perform for the Central Division Convention of the American Choral Directors Association in 1996 (Cincinnati) and 2002 (Chicago). In 2000, the Singers were one of five finalists for the prestigious Margaret Hillis Award for Choral Excellence, given annually by Chorus America, and they won the ASCAP/Chorus America Award for Adventurous Programming in 2004. In March 2012 they performed for the American Choral Directors Association Central Division Conference in Fort Wayne. They were semi-finalists for The American Prize in Choral Performance in 2012 and 2013. From 1992 to 2009 they were awarded annual grants from the Indiana Arts Commission.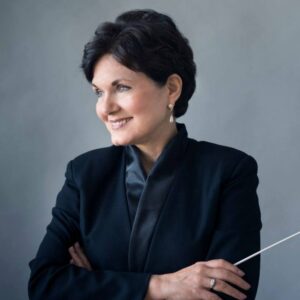 About Music Director Nancy Menk
Nancy Menk holds the Mary Lou and Judd Leighton Chair in Music at Saint Mary's College, Notre Dame, Indiana, where she is Professor of Music, Director of Choral Activities, and Chair of the Music Department.  She also teaches graduate conducting at the University of Notre Dame.  At Saint Mary's College, Dr. Menk conducts the Women's Choir and the Collegiate Choir, teaches conducting, and prepares the Madrigal Singers for the annual Christmas Madrigal Dinners.  Under her direction, the Women's Choir has performed on tour throughout the United States and it regularly commissions, performs, and records new works for women's voices for their critically acclaimed CD series on the ProOrgano label. They have performed by invitation for divisional and national conferences of the American Choral Directors Association, most recently for the 2016 Central Division Conference in Chicago. They were named second place winners of The American Prize in Choral Performance for 2012.
She is founder and conductor of the South Bend Chamber Singers, an ensemble of 32 select singers from the Michiana area. They have been finalists for the prestigious Margaret Hillis Award for Choral Excellence, given annually by Chorus America, and winners of the ASCAP/Chorus America Award for Adventurous Programming. The Chamber Singers were invited to perform for the American Choral Directors Association Central Division Conference in Fort Wayne, Indiana in March 2012.  Both the Saint Mary's Women's Choir and the South Bend Chamber Singers regularly commission, perform, and record new works. She currently serves as a member of the ACDA standing committee on Composition Initiatives.  From 1998-2022 Dr. Menk served as conductor of the 110-voice Northwest Indiana Symphony Chorus.
She is Editor of the Saint Mary's College Choral Series, a distinctive series of select music for women's voices published by earthsongs of Corvallis, Oregon.  She contributed a chapter for the book, "Working with Women's Choirs: Strategies for Success," published by GIA.  Dr. Menk serves regularly as a choral adjudicator and guest conductor for All-State, honor, and festival choirs throughout the United States.  She has served as guest conductor for the Hong Kong Youth Music Camp Chorus for two summers. Currently she holds the Phyllis and Richard Duesenberg Concert Choir Chair for the Lutheran Summer Music Academy and Festival.
She has conducted 6 Carnegie Hall concerts, including the Carnegie Hall premiere of American composer Carol Barnett's The World Beloved: A Bluegrass Mass.  She returned to NYC in November 2014 to conduct a concert of music by American composer Gwyneth Walker at Lincoln Center's Alice Tully Hall. In 2019, she returned to Carnegie Hall to conduct a program of sacred music for women's voices and orchestra in honor of International Women's Day. In 2016, she became the first woman to program and lead a subscription concert of the South Bend Symphony Orchestra, conducting works by C.P.E. Bach, Antonio Vivaldi, and Igor Stravinsky.
Saint Mary's College Belles Voix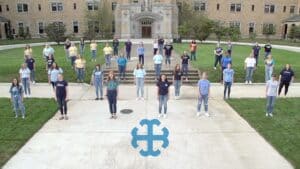 About Saint Mary's College Belles Voix
Saint Mary's College Belles Voix, under the instruction of conductor Nancy Menk, is a select 40-voice ensemble who regularly commission and perform new works for women's voices. An outgrowth of this emphasis is the publication of the Saint Mary's College Choral Series, a collection of new works for women's voices, published by earthsongs of Corvallis, Oregon. The Choir has performed throughout the United States and has appeared before state and division conventions of the Music Educators National Conference and the American Choral Directors Association. In February 2005, the Choir appeared before the national convention of the American Choral Directors Association in Los Angeles, performing in Wilshire Christian Church and the new Walt Disney Concert Hall. Each November the Choir hosts the annual Saint Mary's College High School Treble Choir Festival, in which 20 choirs from neighboring states perform for each other and a panel of commentators. The Choir tours nationally every other year, and regularly performs with the University of Notre Dame Glee Club in joint performances of major works with the South Bend Symphony Orchestra. They have appeared in concert at Carnegie Hall in 1999, 2001, and  2005, and at Alice Tully Hall at Lincoln Center in 2014.  In March 2019, they returned to Carnegie Hall to perform a concert in honor of the 175th anniversary of Saint Mary's College, along with a 60+ voice SMC Alumnae Choir and 6 other women's choirs for a total of 250 singers. The Women's Choir has recorded four compact discs on the ProOrgano label: Ave, Ave!, recorded in 1997, Amazing Day!, recorded in 2002, Anima mea!, recorded in 2004, Across the Bar…, recorded in 2007, and O Lux!, recorded in 2017.
In March 2011 they toured in Nanjing, Suzhou, and Shanghai, China, and in June 2012 they appeared before the American Choral Directors Association National Symposium on American Choral Music in Washington, D.C. They were named 2nd place winners of the 2012 American Prize in Choral Performance, the first women's choir to place in the college/university division, and they were finalists in 2019.  In February 2016 they appeared by invitation for the Central Division Conference of the American Choral Directors Association in Chicago.
Notre Dame Glee Club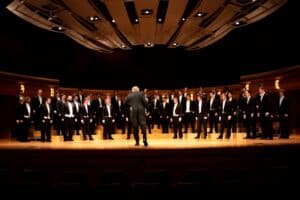 About the Notre Dame Glee Club
A university tradition established in 1915, the Notre Dame Glee Club is a 60-man, all-male chorus world-renowned for our rich, full sound. Led by conductor Dan Stowe The group boasts a wide repertoire of music, ranging from Renaissance polyphony to American barbershop to Indian ragas. Notre Dame Glee Club sings everything from Beethoven to Billy Joel. They perform five regular concerts a year at Notre Dame (Fall, Christmas, Spring, and Commencement) to packed audiences in the Leighton Concert Hall of the DeBartolo Performing Arts Center. They tour twice each year across the United States, and once every other year internationally. Last year alone, the Notre Dame Glee Club visited 9 states and 9 countries on their tours.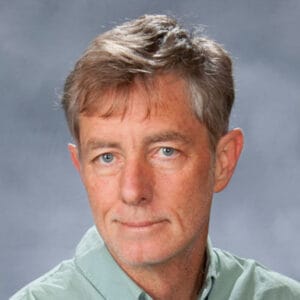 About Director Daniel Stowe
A member of the Notre Dame faculty since 1993, Daniel Stowe directs the Notre Dame Glee Club, Notre Dame Symphony Orchestra and Notre Dame Collegium Musicum. He has conducted the University Chorus, Chamber Singers and Early Music Ensemble of U.C. Davis, as well as the Cornell Chorale and Cayuga Vocal Ensemble. Stowe has also appeared as a guest conductor with the South Bend Symphony and the South Bend Chamber Singers.
Orchestra and Choir Members
Alastair Willis, Music Director – Ernestine M. Raclin Chair
Kiera Duffy, Soprano
Emma Sorenson, Alto
Emanuel-Cristian Caraman, Tenor
Bill McMurray, Bass
SOUTH BEND SYMPHONY ORCHESTRA
VIOLIN I
Jameson Cooper, Concertmaster – Elizabeth M. Cullity Chair
Mark Portolese, Associate Concertmaster – Barbara K. Warner Chair
Jacob Murphy, Acting Assistant Concertmaster
Jessica Bennett
Jae Sung Lee
Timothy Cuffman
Michelle Wynton
Rachelle Puccini
Colleen Tan
Marcy Trentacosti
Diego Piedra
Irina Kagan
VIOLIN II
Nicolas Orbovich, Principal – Irene M. Siberell Chair
Rachel Brown, Associate Principal – Wells Fargo Bank Chair
Tamara Stojanovic
Chris Milliken
Clara Woolley
Barb Arnold Kathleen Kohn
SoHyun Yoon
Lewis Stahl
Chenoa Murphy
Magdalena Nowicki
VIOLA
Rachel Goff, Acting Principal – Barnes and Thornburg, LLP Chair
Matthew Barwegen, Acting Associate Principal
Amanda Kellman
Nicholas Jeffery
Sara Churchill
Nora Frisk
Deb Welter
Luis Vargas
CELLO
Brook Bennett, Acting Principal – Dorothy and Herbert A. Schiller, M.D. Chair
Allison Chambers, Acting Associate Principal – Peg and Robert O. Laven Chair
David Machavariani – South Bend Symphony Orchestra League Chair
Denise Kuehner
Sara Thomas
Justin Goldsmith
Margot Marlatt
Matthew Nix
BASS
Edward W. Randles, Principal – Leo J. McKernan Chair
Victor Döme, Associate Principal
Weldon Anderson
Noah Krzan
Michael Meehan
John Tonne
FLUTE
Leslie Short, Principal – Christopher H. Wilson Chair
Irene Claude, picc. – Jane and E. Blair Warner Chair
Eliza Bangert, picc.
CLARINET
Trevor O'Riordan, Principal
Dan Williams – Dr. and Mrs. James M. Wilson Chair
William Olsen
Patrick Rehker
BASSOON
Jill Dispenza, Principal
Jason E. Kramer
Steve Ingle
OBOE
Lindsay Wiley, Acting Principal – Cushwa Family Chair
Beverly Butts Guthrie
Caitlin Kramer
HORN
Kurt Civilette, Principal
Jeremiah Frederick, Associate Principal – Shirley and Joseph Hennessy Chair
Brian Goodwin
Anna Mayne
Thomas Vienna, Assistant Horn
TRUMPET
Stephen Orejudos, Principal – Linda and Bruce Bancroft Chair
Ben Veerapun
Greg Strauss
TROMBONE
David Roode, Principal – Masterworks – Mossberg and Company, Inc. Chair
Evelyn Proffit
Helene Dauerty
TUBA
Yukitada Onitsuka, Principal- The Thompson Family Fund Chair
HARP
Renee Wilson, Principal – Barbara J. Shields Byrum Chair
PIANO
Jennifer Muñiz
TIMPANI
Simon Gomez Gallego, Principal
PERCUSSION
Kent Barnhart, Principal – Peg and Ray Larson Chair
Lana Wordel
Andrew Cierny
NOTRE DAME CHORALE
Alexander Blachly, Conductor
SOPRANO
Mary Elizabeth Balof
Abigail Chittle
Marcelle Couto
Lily Geisen
Bree Hall
Paige Holman
Anna Kampe
Jenna Kautzky
Mary Elizabeth Kees
Nicole Lies
Julia Marine
Kiki Shim
Charlotte Spraul
Margaret Taylor
ALTO
Connie Chen
Emme Hemmerich
Lucia Lanahan
Judith Lanahan
Cindy Liu
Emily Lugg
Gabe McKenna
Molly Mendenhall
Maeve Miller
Kinsey Nally
Delaney Schroeder
Elizabeth Stifel
TENOR
Nnamdi Chikere
Devin Humphreys
Benito Murga
Edgar Robles
Nicholas Ruhling
Declan Thanner
BASS
Tim Bukata
Reece Connors
Christian Dunne
Ryan Hechmer
Noah Korth
SAINT MARY'S COLLEGE BELLES VOIX
Dr. Nancy Menk, Conductor
Ellis Anderson, Accompanist
SOPRANO I
Emily Andrina
Lillian Frey
Fiona Lanahan
Sheila-Marie Manyara
Emily Nixon
Georgia Sigler
Haley Smith
Alison Woodward
SOPRANO II
Rebecca Holm
Andrea Lindback
Hannah McGillian
Jennifer Neff
Elena Orians
Emily O'Roark
Julia Zusi
ALTO I
Vanesa Barajas
Isabel France
Meaghan Gould
Samantha Kazmierczak
Leslie Lynch
Calie McLeod
Delaney Nold
ALTO II
Claire Appell
Kaitlin Belden
Hannah Bruckman
Katherine Comito
Catherine Cushwa
Maggie France
Cailynn Murphy
SOUTH BEND CHAMBER SINGERS
Dr. Nancy Menk, Conductor
Kevin Vaughn, Accompanist
SOPRANO
Melissa Auvil
Sharon Bain
Christina Beasley
Kelly Bone
Breighan Brown
Kara O'Malley
Betsie Pendarvis
Lucy Roberds
Maria Weaver
TENOR
Ellis Anderson
Kendall Dahlstrom
Nathaniel Driver
David Homann
Steven Mast
Andrew Nemeth
ALTO
Fatima Anyekema
Dawn Bontrager
Jessica Carter
Kari Francis
Rachel Franklin
Brittney Hale
Brianna Kinyanjui
Emily Klug
Alexa Liberi
Melaney Miller
BASS
Daniel Carmignani
Stephen Drendall
Dylan Engquist Bajo
Adam Frank
Esra Heisey
Michael Hildreth
Mark Kurowski
Steven Mast
Timothy McFeeters
John Pendarvis
Thomas Speranza
Doug Williamson
NOTRE DAME GLEE CLUB
Dan Stowe, Conductor
TENOR I
Evan Day
Jimmy Duke
Brendan Hurley
Stephen Kasko
Danny O'Brien
Tommy O'Brien
William Peeler
James Reintjes
Jake Rohr
Josh Vo
Joe Whelpley
TENOR II
Bille Daniel
Nick Daniel
Ethan Dimaano
Joe Golden
Mike Hanisch
Conor Loughman
Matt Pond
Joey Richelsen
Joe Zawacki
BASS I
Zachary Anderson
Mark Chambers
John French
Sammy Fuller
Renato Grandmont
Pierce Hand
James Lindell
Michael Lukowicz
Peter Nagy
Michael O'Loughlin
Miles Roberts
Owen Roesch
Jack Schadl
BASS II
Abe Akey
August Berchelmann
Nick DiTommaso
Evan Figueroa
Steven Good
Tommy Han
Owen Linczer
Allen Lopez
James Regan
Connor Ryan
Denver Shepherd
Thomas Smith
Manny Uzobuife
Graham Wolfe
Series Sponsor
Thank you to our generous series sponsor; Jack M. Champaigne and his sponsorship towards the Masterworks Series.
Thank you to Jordan Lexus of Mishawaka for proudly supporting the 90th Season Guest Artists.
The South Bend Community Re-Entry Center members are giving back to the community by pooling their resources and providing 125 students with
"Beethoven's Ode to Joy" tickets and a pre-concert event.
Program subject to change.