Education & Community Engagement
Symphony-to-Go: Bringing the Music to You
Want to experience classical music and connect with accomplished professional musicians? The South Bend Symphony Orchestra takes the music out of the concert hall and into the regional communities. The Symphony has three small ensembles that provide entertaining, engaging, and educational programs. From schools to retirement communities, libraries to civic organizations, our musicians will perform one of their customized programs just for you!
Each Symphony-to-Go performance will take place during the days before the weekend of a Symphony concert and are free of charge for non-profit organizations. Some dates may become unavailable if there are changes to the rehearsal schedule later in the season.
Please note: Performances are booked based on availability, and requests must be made 60 days before your event date.
Shein Family Young People's Discovery Concerts
For 40 years, the South Bend Symphony has introduced thousands of area elementary school students to symphonic music in an exciting and engaging concert designed especially for them! These interactive concerts are guided from the stage and have a different educational theme each year.
This Year's Shein Trust Young People's Discovery Concerts
October 31 and November 1, 10:00 a.m. and 11:45 a.m.  
The South Bend Symphony Orchestra is hosting its annual Young People's Discovery Concerts on October 31 and November 1 at 10 a.m. and 11:45 a.m. each day at the Morris Performing Arts Center. In this educational and fun concert, students will explore 'The Music of Latin America' and experience the culture and music of Mexico, Argentina, Peru, and more! Thanks to the generous support of Shein Trust, tickets are 100% free this year! The program is geared towards a 3rd through 5th grade audience, but all grade levels are welcome to attend. 
We would love to see you and your students at the Young People's Discovery Concert!If your school is interested in attending one of these concerts, please complete the form linked below. It's guaranteed to be a fun, educational, and memorable experience. Feel free to call our office at (574)-232-6343 or reply to this email with any questions.
Homeschool & General Admissions Tickets: 
School Field Trip Registration: https://forms.office.com/r/kEW6nx7FsM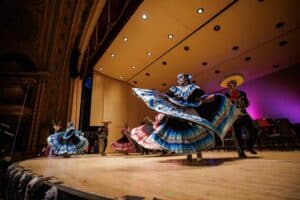 The YPDC concert was outstanding! You did such a great job intertwining math and music on a 3rd Grade level. And, THANK YOU for playing Star Wars! Great music, great memories. 
Dawn Orvis, Fine Arts Curriculum Facilitator SBCSC
What a fabulous concert. Our students (and staff) were enthralled. Thank you for this superior presentation.
Terry Foley, Montessori Academy at Edison Lakes
I have been to many of your concerts over the years, and this one I thought is the best!
Wonderful educational presentations on math and music; wonderful selection of music and performance!
Zhutian Zhang, Michiana Catholic Homeschool
The program was fabulous and all the materials will support instruction.
Patty Karban, Principal Harrison Primary Center
Thank you for the performance today. After today, I have definitely changed the way I think about music.
Maria Alejandra Regueiro, Marquette Montessori
This Series is sponsored by

Support provided in part by Stanley A. and Flora P. Clark Memorial Community Trust Foundation, Elnora Hartman Stickley Scholarship Fund, and Muessel Ellison Memorial Trust.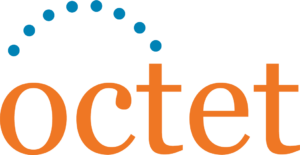 Octet is a proof of concept. Originally a response to the global pandemic, the result transcends this period. The idea is this: eight musicians record as a small, socially distanced ensemble. After a sound engineer channels each musician through a unique speaker, the system is set in a large circle, allowing listeners the freedom to explore each instrumentalist's part or stand centrally in the space and experience the musical blend. The project employed Symphony musicians during a time of severely limited work opportunities, and the high-fidelity speakers and immersive soundscape offer patrons a completely new perspective on music.
"Not only is this one solution to music-making during a pandemic, but we can take the system – which is small enough to be portable – into schools, libraries, hospitals, etc. It works as an amazing education and community engagement tool as well," said Halle McGuire, project lead for the Symphony.
Through the support of the Lippert Cares Community Impact Grant, the South Bend Symphony Orchestra is currently exploring the music therapy applications of Octet. Substantial research demonstrates the positive effects music has on mental health. As a result, we are bringing Octet into schools, libraries, and healthcare settings to promote the mental well-being of students K-12, bringing the calming effects of Classical music out of the concert hall. If you would like to bring Octet to your organization, please contact info@southbendsymphony.org.
Local Composers Collection 
Eli Kahn – The Life Cycle of Grass 
Jorge Muñiz – Voiliers  
Carmen Téllez – A Dance for Seurat (Read by Nancy Menk) 
Jessica T. Carter – Shadows  
Zae Munn – Ceasefire  
John Liberatore – Que Seurat Sera 
Marjorie M. Rusche – The Gamboling Girl 
African American Composers Collection 
William Grant Still – Danzas de Panama 
William Grant Still – Miniatures for Woodwind Quintet 
I Ride an Old Pain (U.S.A.)

 
Yaravi (Peru)
Jimi Hendrix, arr. Naughtin – Purple Haze