South Bend Symphony String Quartet and vocalist Abbie Thomas take the stage for "Hits Through the Decades," a unique, interactive concert!
This Juke interactive concert combines the elegance of a symphony quartet with the energy of a talented singer/songwriter. The audience will actively participate by requesting their favorite hit songs from multiple decades, creating a truly one-of-a-kind experience.
The South Bend Symphony Strings, known for their exceptional artistry, will bring their versatility and skill to this interactive format, featuring arrangements made popular by the hit Netflix show Bridgerton as well as originals from Thomas and more. Juke's innovative technology allows audience members to select their desired songs from a vast catalog of hits. Pick songs from Ella Fitzgerald, Etta James, or Michael Jackson, or jump forward in time with songs like Easy on Me by Adele! The concert will seamlessly integrate these requests into a cohesive and enchanting musical journey, blending classical arrangements with contemporary flair, all in a beautifully candlelit theater
About Abbie Thomas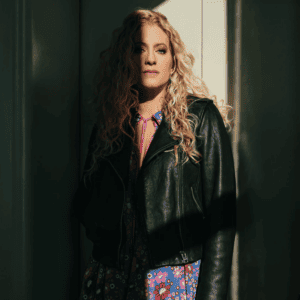 Independent singer-songwriter, Abbie Thomas, mixes pop melodies with soulful vocals and hints of R&B, Jazz, and a vibe from the songwriters of the 70's. Touring regionally from Michigan to Oklahoma to Nashville, Tennessee she has most recently opened for Laine Hardy, Girl Named Tom, and Cathy Richardson of Jefferson Starship.  
She is a two-time singer-songwriting finalist at Michigan's Acorn Theater (2019 & 2022) where she earned a fan in judge and Grammy winner, Jim Peterik. She released her independent, self-funded debut album, "Who I Am", in June of 2021, in connection with a series of music videos. The standout video, "Fireflies" earned her a Hollywood Music in Media Independent nomination in 2021, as well as a cluster of film festival selections and awards. She is currently nominated for 4 Josie Music Awards, "the Grammy's for independent artists", for Entertainer of the Year, Song of the Year for "Dirty Little Things", Artist of the Year, and earned a Songwriter Achievement award for an unreleased track, "Lucky Penny". The awards show takes place at Nashville's Grand Ole Opry in October of 2023.  
Her first self-produced project, the "Dirty Little Things" EP, was released May 13, 2022, in connection with a 130+ tour date schedule in 2022. While actively touring in Indiana & Michigan in 2023, she is also writing arrangements for the Elkhart, Indiana Symphony Orchestra, and for the South Bend Symphony
String Quartet. New music is planned to be released in the second half of 2023.