In the spirit of "Tchaikovsky's Circles", "Vienna Riches," and "Paris Impressions" Music Director Alastair Willis guides the audience to the world of Austria in the 18th-Century. As Haydn's musical assistant at the Esterhazy Palace, explore (through Willis' unique and personal experience, of course) what it was like living and working at the palace with Joseph Haydn for the Esterhazy family.
Program
Symphony No.45 "Farewell", in F# minor (ending)
String quartet Op.77 No.1 in G major, mvmt I
Symphony No.1 in D major, mvmt I
Cello Concerto in C major, mvmt 1 (Lara Turner)
Symphony No.94 "Surprise", excerpt
String quartet Op.76 No.3, mvmt II, "Emperor's Hymn"
Trumpet Concerto in E flat, mvmt 1 (Steve Orejudos)
Symphony No.45 "Farewell", in F# minor (complete)
Lara Turner, Principal Cellist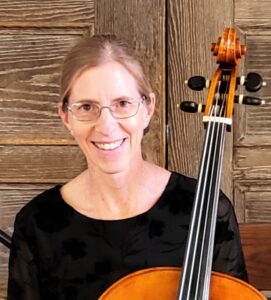 About Lara Turner
An active performer on cello, baroque cello, and viola da gamba, Lara Turner enjoys a varied career performing music ranging from contemporary to baroque. She has held the position of Principal Cello with the South Bend Symphony since 2004 and has performed Milhaud's Concerto No. 1, Tchaikovsky's Variations on a Rococo Theme, Saint-Saens' Concerto No. 1, and Beethoven's Triple Concerto with the symphony. As a member of Claricello, a clarinet and cello duo focusing primarily on contemporary classical music, she has performed in Canada, Italy, the Netherlands, and across the United States. Lara is passionate about performing baroque music on period instruments. She has been the principal cellist of the Baroque Chamber Orchestra of Colorado since 2005, is a core member of the Indianapolis Baroque Orchestra, and has been the featured soloist on viola da gamba in Bach's St. Matthew Passion at the Baldwin-Wallace Bach Festival. A dedicated teacher, Lara maintains private cello studios in South Bend and Berrien Springs, and serves as adjunct cello faculty at Saint Mary's College, Andrews University, and Bethel University. She earned a Bachelor of Music degree from Oberlin Conservatory studying with Andor Toth, Jr. and Catharina Meints, and a Master of Music degree from San Francisco Conservatory studying with Bonnie Hampton.
Stephen Orejudos, Principal Trumpeter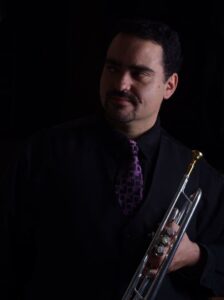 About Stephen Orejudos
Chicago native Stephen Orejudos has been a member of the South Bend Symphony Orchestra since 2008. Additionally throughout his 25 year career, Mr. Orejudos has held the positions of Second Trumpet and Acting Assistant Principal Trumpet of the Louisiana Philharmonic, Principal Trumpet of the Southwest Michigan Symphony and Second/ Acting Principal Trumpet of the Milwaukee Ballet Orchestra. Mr. Orejudos has performed with the Northwest Indiana Symphony, Illinois Symphony, Ohio Light Opera, Whiting Park Festival, Green Bay Symphony, Grand Rapids Symphony, Opera in the Ozarks, Wichita Symphony and Milwaukee Symphony Orchestras. Mr. Orejudos has appeared as a soloist with the Southwest Michigan Symphony, South Bend Symphony, Michigan City Music Festival, New Philharmonic and Louisiana Philharmonic Orchestras. Having become a resident of Minnesota in 2020, he has most recently appeared with the Northern Lights Music Festival for their 2020, 2021 and 2022 seasons, and has been a guest of Ameriikan Poijat, one of the premiere Finnish brass ensembles in the United States.
Musicians
Meet the musicians here!
Series Sponsor
The June H. Edwards Mosaic series is proudly supported by Jack M. Champaigne
Program subject to change.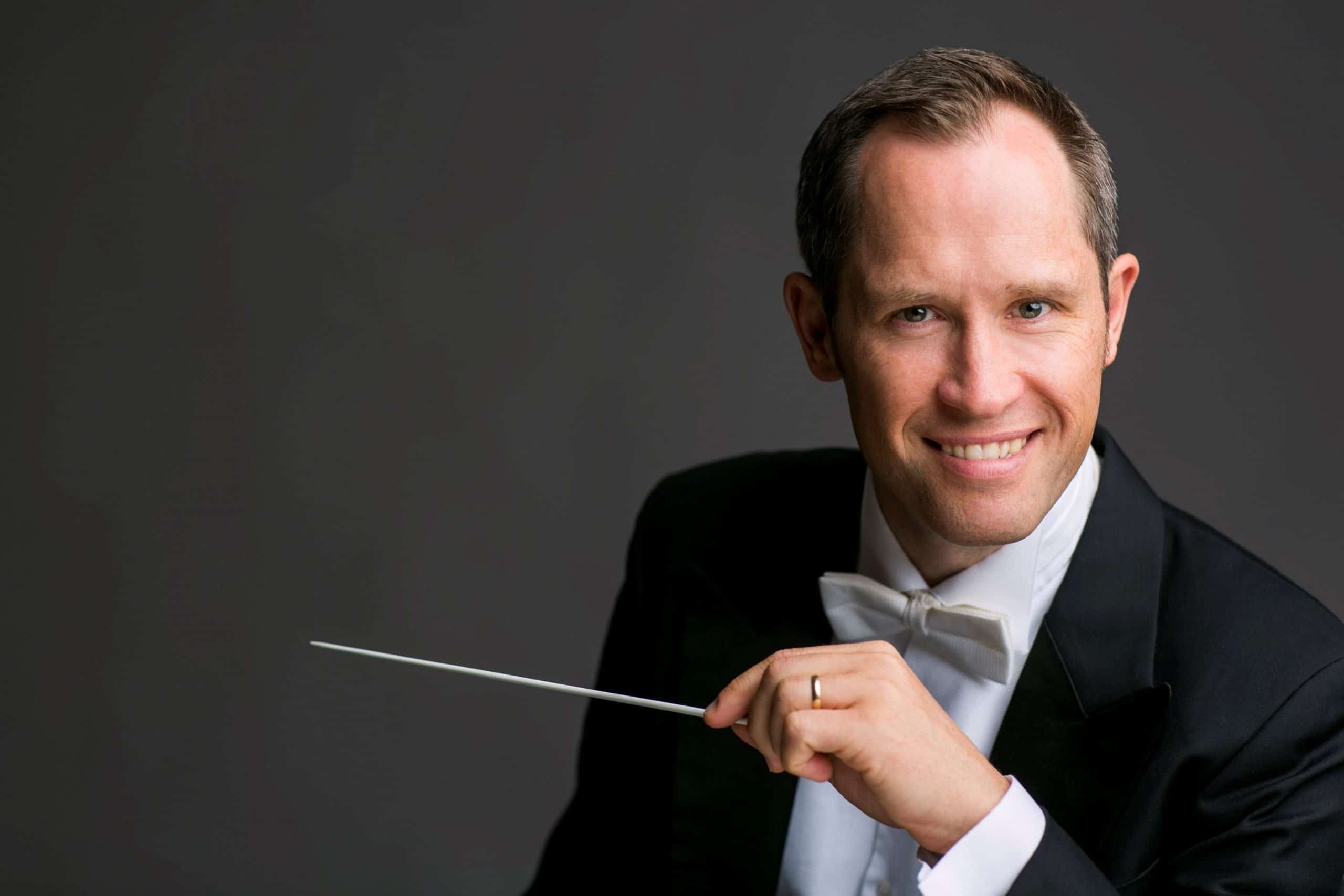 Alastair Willis
Conductor
Ernestine M. Raclin Chair
Grammy nominated conductor Alastair Willis is the Music Director of the South Bend Symphony Orchestra, and Principal Conductor and Artistic Advisor of the Symphonia Boca Raton. In past seasons, Willis has guest conducted orchestras around the world including the Chicago Symphony, Philadelphia Orchestra, New York Philharmonic, San Francisco Symphony, Mexico City Philharmonic, Orquestra Sinfonica de Rio de Janeiro, Deutsches Symphonie-Orchestra Berlin, Hong Kong Sinfonietta, China National Orchestra (Beijing), and Silk Road Ensemble (with Yo-Yo Ma) among others. His recording of Ravel's "L'Enfant et les Sortileges" with Nashville Symphony and Opera for Naxos was Grammy nominated for Best Classical Album in 2009.
In the 2021-22 season Willis was re-engaged by the Chicago Symphony, Qatar Philharmonic, Pacific Northwest Ballet, La Porte County Symphony, and Salute to Vienna, and made his debut with the Rockford Symphony. This season he returns to the Chicago Symphony, Qatar Philharmonic, River Oaks Chamber Orchestra, Pacific Northwest Ballet and Salute to Vienna.
Previous positions include Music Director of the Illinois Symphony, Principal Guest Conductor with the Florida Orchestra's Coffee Concert series, Associate Conductor of the Seattle Symphony, Assistant Conductor with the Cincinnati Symphony and Pops Orchestras, and Music Director of the Cincinnati Symphony Youth Orchestra.
Born in Acton, Massachusetts, Willis lived with his family in Moscow for five years before settling in Surrey, England. He received his bachelor's degree with honors from England's Bristol University, an Education degree from Kingston University, and a Master of Music from Rice University's Shepherd School of Music. Willis currently resides in South Bend, Indiana, with his wife and daughter.
For more information about Alastair Willis, visit alastairwillis.com.