In August of 1969, over 400,000 people overran a dairy farm in southern New York. It turned out to be the biggest rock festival in history. The Symphony and Jeans 'n Classics join forces to presents an evening devoted to the festival phenomenon that changed music forever, featuring vocal & orchestral arrangements of material by Crosby, Stills, Nash & Young, The Who, Janis Joplin, Santana, Jimi Hendrix, Blood, Sweat & Tears, The Band, Jefferson Airplane…and so many more! 
Program
Somebody To Love (JEFFERSON AIRPLANE)
Delta Lady (JOE COCKER)
You Make Me So Very Happy (BLOOD, SWEAT & TEARS)
Hot Fun In the Summertime (SLY AND THE FAMILY STONE)
The Weight (THE BAND)
White Rabbit (JEFFERSON AIRPLANE)
Samba Pa Ti (SANTANA)
All Along The Watchtower (JIMI HENDRIX)
Black Magic Woman (SANTANA)
Hey Joe (JIMI HENDRIX)
Pinball Wizard (THE WHO)
Darling Be Home Soon (JOHN SEBASTIAN)
Piece Of My Heart (JANIS JOPLIN)
Summertime (JANIS JOPLIN)
Suite: Judy Blue Eyes (CROSBY STILL, NASH & YOUNG)
With A Little Help From My Friends (JOE COCKER)
Shira Samuels-Shragg, Guest Conductor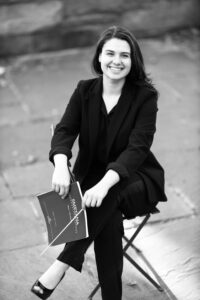 In August, American conductor Shira Samuels-Shragg assumed her role as Assistant Conductor of the Plano Symphony Orchestra (PSO). Highlights of Shira's 2022-23 season include debuts with the Spokane, Plano, Corpus Christi, and South Bend Symphony Orchestras, leading the PSO in their education concerts for over 17,000 North Texas students, and serving as cover conductor for two Young People's Concerts with the New York Philharmonic. 
Since arriving in Plano, Shira has worked with PSO's Education Director, Jennifer Wheeler, to launch multiple new community initiatives, including the P.I.T. (Pit Instrumentalists Training) program and the PSO Youth Orchestra Festival. The P.I.T. Program is designed to recruit and mentor high school musicians to perform in musical theater productions with North Texas Performing Arts (NTPA). In January, 2023, Shira served as Music Director of the P.I.T. inaugural production, "Bonnie and Clyde."  In July, Shira will be the Music Director of the first PSO Youth Orchestra Festival. Middle and High school students in this program will participate in a variety of music-focused learning activities culminating in two concerts. 
Last summer,  Shira joined Carnegie Hall's National Youth Orchestra of the USA 2022 as their Assistant Conductor for their New York residency and tour across Europe with Daniel Harding. Shira was one of NYO's inaugural conducting apprentices as a high schooler in 2015, and was delighted to return seven years later as their assistant. 
In May 2022, Shira graduated with her Master of Music in orchestral conducting from The Juilliard School, where she studied with David Robertson. While there, she served as assistant conductor to guest artists such as Barbara Hannigan and Sir Antonio Pappano. As co-conductor of the Juilliard Lab Orchestra, Shira made her Alice Tully Hall debut. Additionally, she curated two conducting recitals that placed new works in conversation with classical symphonies. At Juilliard's 2022 spring gala, Shira premiered a new orchestration of Jessie Montgomery's "Voodoo Dolls", and conducted the aria "Evening, Cherry Orchard" by Ukrainian composer Valentin Silvestrov featuring mezzo-soprano Natalie Lewis.  
In 2021, Shira was a fellow in the inaugural Conducting Academy at the National Orchestral Institute + Festival, where she studied with Marin Alsop and James Ross where she premiered "Just Dreams" by Tyler Taylor. 
Shira holds a Bachelor of Arts in Music with a minor in German Studies from Swarthmore College, where she studied conducting with Andrew Hauze, and piano with Marcantonio Barone. While at Swarthmore, she served as Music Director for the world premiere of Cassandra, an opera by composer Thomas Whitman and poet/librettist Nathalie Anderson. This experience deepened Shira's desire to continue using music to uplift women's voices and stories, and solidified her love of opera.  
An enthusiastic chamber musician, Shira co-founded The Three Twin Trio, with whom she played piano throughout her undergraduate years, performing works by composers ranging from Joaquín Turina to Johannes Brahms. A believer in music's power to connect and heal, Shira also helped design and played piano in the concert "Dialogue in Three Movements: An Artistic Journey of Israel/Palestine in celebration of International Day of Peace," created by Philadelphia Orchestra cellist Udi Bar David and his ARTolerance organization. She was honored to finish her studies at Swarthmore with a grant from the music department and the coveted Swarthmore College Oak and Ivy Award. 

Jeans 'n Classics is a group of musicians who understand orchestra culture and are committed to help in the building of younger, loyal audiences for symphony orchestras across North America.
Jeans 'n Classics appeals to an age group from, but not limited to, 25 to 65.
While most definitely not a tribute act, Jeans 'n Classics faithfully interprets the music of legendary rock and pop albums and artists, with their own special and signature flair.
Symphonies far and wide have heralded the quality of their orchestral scores. Their reputation precedes them for providing lush, fully realized arrangements of rock and pop classics for rock band and symphony, and top notch, easy-to-work-with performers who truly know how to deliver a great rehearsal and live show experience with professionalism, humor, and finesse.
Jeans 'n Classics works with over 100 orchestras in venues throughout North America, and has created almost 1,000 original rock and pop orchestrations which are presented across 45 unique and exciting productions. 
David Blamires, Vocals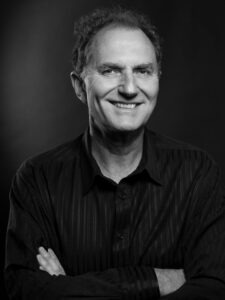 David Blamires was born in Yorkshire, England but grew up in London, Ontario, Canada. He got his start in music as a very busy session vocalist in Toronto, singing on thousands of jingles, album recordings, and soundtracks. As a member of the (United States based) Pat Metheny Group from 1986-1997, he appeared on three Grammy Award-winning albums and performed for multitudes of fans all over the world. In 1997, he began working as a staff composer for a very successful music and audio production company. David writes and records music for TV and radio commercials, for clients such as American Airlines, Coors, Proctor & Gamble, McDonald's, Kraft, and many more. 
Jean Meilleur, Vocals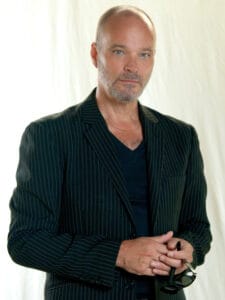 Jean Meilleur has been a headliner with Jeans 'n Classics for over 20 years. In that time he has performed with scores of major North American orchestras, lending his distinctive voice to some of the greatest popular music of our time. Originally from Madison, Wisconsin, Jean was born and remains a Green Bay Packer fanatic! He moved to Detroit at a young age. Living in the Motor City helped shape his penchant for the Motown, Soul and R&B sounds of the early 1970s. Jean is a prolific songwriter who has been performing professionally for over thirty years. 
Rique Franks, Vocals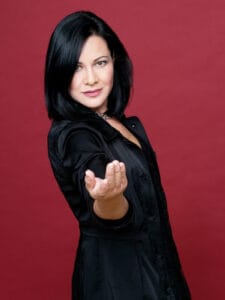 Rique Franks best known for her four duets with Dan Hill (In Your Eyes, Hold Me Now, Sometimes When We Touch and Can't We Try), Rique has sung, toured, recorded and/or written with many Canadian and international recording artists, including Roger Hodgson (Supertramp), Alannah Myles, Alexander O'Neal, Martin Fry (ABC), Alan Frew/Glass Tiger, Bruce Guthro, Glen Lewis, Eddie Schwartz (Writer for Pat Benatar), Lisa Dalbello, Ronnie Greenfield-formerly Spector (The Ronettes), Lorraine Segato (Parachute Club), Alfie Zappacosta, Stephan Moccio, Marc Jordan – the list goes on and on.
This core artist and featured soloist with Jeans 'n Classics is also a busy session singer and voice actor in Toronto. Rique has lent her voice to many original projects, and has sung and/or read thousands of memorable commercials for countless products.
Unlike most singers Rique started late, after being discovered in her mid twenties by Marvin Dolgay (Tambre Productions) and Doug Paulson (TV's Thrill of a Lifetime). She joined the union (ACTRA), and sang her for her first jingle the very next day. That jingle (for Thrifty's Jeans) won an award, and work suddenly snowballed. Rique still considers many of the people she first worked with in those early days (Lisa Dalbello, Neil Donell, David Blamires, Johnny Rutledge, and others) as major influences.
Katalin Kiss, Vocals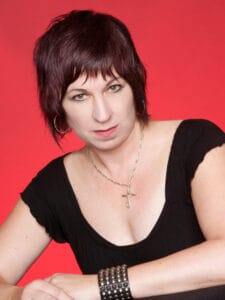 Katalin Kiss is known in the Canadian music industry for her staggering, tear-the-roof-off, goosebump-inducing vocals. In her travels, she's worked with many legends: Del Shannon, Chubby Checker, Chuck Berry, and Chaka Khan. A much-respected member of the Jeans 'n Classics family, Katalin lives in Picton, Ontario, with her bassist husband and kids. 
Peter Brennan, Guitar and Jeans 'n Classics Founder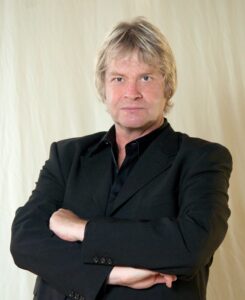 Born in England, Peter Brennan was heavily influenced by bands like the Beatles. He studied Music Composition and Theory at Western University in London, Ontario where he now resides. During the '70s and '80s he toured extensively throughout North America, establishing himself as a guitarist and Music Director with a variety of groups. He also became an in-demand producer/arranger with top-ten successes in the UK, producer awards and grants in Canada, where he was selected as a Juno Awards judge.
Peter has always loved the sound of a rock band with an orchestra. In the early '90s this dream became a reality with the establishment of Jeans 'n Classics.
The Jeans 'n Classics family features some of the finest vocalists and instrumentalists in Canada and the US. Peter has also created and developed orchestra shows for a number of headliners of worldwide note, including Roger Hodgson (formerly of Supertramp) and Martin Fry of ABC who Peter performed with at the Royal Albert Hall in London, England accompanied by the BBC Concert Orchestra.
Peter recently received the Mayor's Award for the Arts in London, Ontario and was named to the University Of Western Ontario/Faculty Of Music "Wall Of Fame".
Dave Dunlop, Featured Guitar / Vocals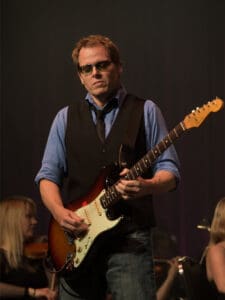 Dave Dunlop has been a pro-guitarist, songwriter, singer, and educator for the past 30 years. Currently, Dave balances his studio work with his touring life as a member of the award-winning duo of Rik Emmett/Dave Dunlop, and Jeans 'n Classics. Emmett and Dunlop won Smooth Jazz Album of the Year and Duo/Group of the Year in 2007 on the strength of their debut album, Strung-Out Troubadours. 
Jeff Christmas, Drums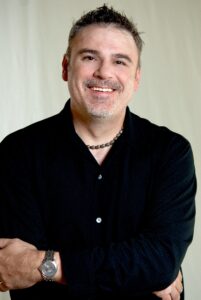 Jeff Christmas is a Canadian composer, arranger, conductor, drummer and percussionist who studied at York University (Toronto), Western University (London), and Berklee College of Music (Boston). He has conducted and performed with symphony orchestras across Canada and the United States, appearing with artists such as Denny Doherty, Michael Burgess, The Rankins, Ashley MacIsaac, J.P. Cormier, Jackie Richardson, Martin Fry (ABC), Roger Hodgson (formerly of Supertramp), and was recently conductor for legendary and multi-Grammy Award winning Michael Bolton.
He has been the guest conductor with many orchestras including Tucson Symphony, Calgary Philharmonic, Fresno Philharmonic, Winnipeg Symphony, Roanoke Symphony, Thunder Bay Symphony, Victoria Symphony, South Dakota Symphony, Vancouver Island Symphony, Lansing Symphony, Springfield Symphony, Stratford Symphony, International Symphony, Lexington Philharmonic, and Jacksonville Symphony.
Jeff's original compositions, With Glowing Hearts, and Carry the Light were featured in the documentary "Vancouver 2010 – Olympic Torch Relay". He was also the Musical Director/Arranger for the opening of the MTS Centre in Winnipeg, where he conducted the Winnipeg Symphony Orchestra with guest artists Randy Bachman, Burton Cummings, Tom Cochrane, Doc Walker and Chantal Kreviazuk.
As a drummer and guest conductor for Jeans 'n' Classics, Jeff has appeared with artists such as Amy Sky, Marc Jordan, Lorraine Segato (Parachute Club), Alan Frew (Glass Tiger), Rik Emmett (Triumph), Brian Vollmer (Helix), Lawrence Gowan, Jim Witter, Thomas Wade, The Spoons, and the late Kenny McLean (Platinum Blonde).
Jeff's many original compositions for live performance include Opening Ceremonies music for the Canada Games, film and television work, musical theatre, and arrangements for numerous Pops shows.
Awards include: Multiple London Music Awards (for composing), the 2005 Jack Richardson Award for Classical Soloist/Conducting, and a 2013 induction into Western University's Don Wright Faculty of Music "Wall of Fame".
John Regan, Keyboard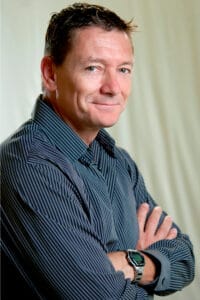 John Regan has been a member of Jeans 'n Classics since the early 1990's. Classically trained but conditioned by rock, pop and folk music, John's repertoire is vast. Prior to joining Jeans 'n Classics he worked with Second City in London, Ontario and did solo work across southwestern Ontario. John cites Joe Jackson, Tom Waits, Elton John and Roy Bittan as influences.
Since becoming a Jeans 'n Classics regular performer, John has shared the piano with such notables as Roger Hodgson (Supertramp), Lawrence Gowan (Styx), as well as his good friend Don Paulton (Lighthouse, Jeans 'n Classics). He has performed with more than 50 orchestras across North America. in addition to the piano, John often plays host and emcee in J'nC concerts, offering insight and whimsy to the musical selections.
A high school teacher and football coach by day, John lives in London with his wife and two small children.
Mitchell Tyler, Electric Bass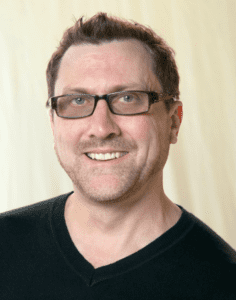 Conductor, arranger, bassist and educator Mitchell Tyler is an Honours Bachelor of Music (Theory & Composition) and Bachelor of Education graduate of Western University, and has been a member of the Jeans 'n Classics Band since 1992.
As a performer he has shared the stage with many artists including Rik Emmett (Triumph), Alan Frew (Glass Tiger), Roger Hodgson (Supertramp) and Lawrence Gowan (Styx), and played in the touring productions of Chicago (2015) and Mamma Mia (2012).
Mitchell is a part time contract teacher of string music and classical guitar with the Thames Valley District School Board in London, Ontario and has been a professional educator since 1993. He served as Orchestra London Canada's Education Director from 2010 to 2013. He has extensive experience writing, developing, programming and conducting curriculum-linked educational content for symphony orchestras, currently offered through his company, Symphonic Kids. He has been the musical director for beloved children's entertainment troupe, Dufflebag Theatre since 2008.
As a conductor, Mitchell has had the privilege of working with a wide variety of orchestras across North America. Recent guest conductor appearances include the Springfield Symphony, the Erie Philharmonic, the Duluth Superior Symphony, the Colorado Symphony, the Jacksonville Symphony and the Cleveland Pops Orchestra. He continues to immensely enjoy his work as Conductor with the Jeans 'n Classics Rock Symphony, a local symphony add-on to the JNC rock band, formed in 2012 for select performances closer to home.
In his spare time, Mitchell enjoys coaching high school and club travel baseball, touring the ballparks of Major League Baseball and supporting his beloved Boston Red Sox.
Musicians
Meet the Musicians here!
Series Sponsor
Thank you to our generous series sponsor; Indiana Trust Wealth Management for their sponsorship towards the Indiana Trust Pops Series.
Thank you to General Stamping & Metalworks for their support towards A Night at Woodstock
Thank you to Crowe, LLP for sponsoring a Night At Woodstock
Thank you to Jordan Lexus of Mishawaka for their support in the 90th Season Guest Artists
Program subject to change.